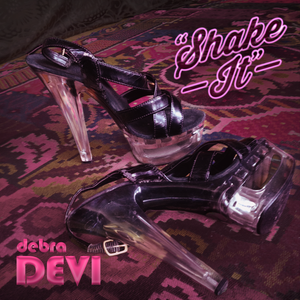 Thanks, Guitar Girl Magazine, for premiering my new music video "Shake It" on your home page! 
"Shake It" is the tawdry, tongue-in-cheek tale of a young woman convinced by her boyfriend to become a stripper not only to support his music-making habit but also to become more attractive in his eyes. "You need a little glamour," he tells her, "if you wanna be my girl."
"Shake It" is also my commentary on the relentless pressure on women to support their male partners' dreams at the expense of their own, and to conform to conventional ideals of sexiness and beauty. For the video, I went for a light, funny approach to the story, ably assisted by bassist Max Feinstein as his alter ego, Climax Lopez, playing "Douchey Boyfriend," and by fellow Jersey City musician/songwriter Alex Heitzenrater (Aminal, Papermaker) as "Music Store Guy," and Eric Safka on keys.
It's really funny - I hope you dig it!