Thank you to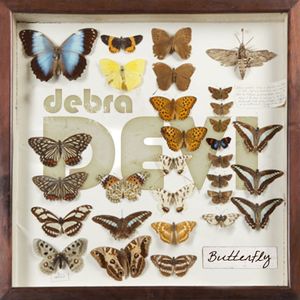 The Pop Break for premiering the first advance single/video, "Butterfly," from my upcoming Wild Little Girl EP (Sep 8, 2018). You make a girl feel special! 
"Butterfly" is a masochistic-yet-triumphant love song from the perspective of a shy girl who's been messing around with a rock star-type guy who attracts tons of beautiful women. I may have been in that situation once or twice - but I'm not telling!
The "moth" in the song knows the situation is no good, but the thrill of being with him is so great that she decides she doesn't care. She's a moth drawn to his flame and she just wants to burn. Surprisingly, by making that decision, she takes her power back. She discovers her own agency, her huge passion for life, and her sexual/spiritual allure. This is something I want for all women! To realize that WE are the prize and that all our feelings are worthy. 
My band knocked themselves out on this song. "Butterfly" opens with a fanciful Prince-like run from keyboardist Rob Clores (The Black Crowes, Joan Osborne) that slams into my hooky, crunchy guitar riff and a heavy groove from drummer John Hummel.
We shot the video on my iPhone 7 Plus at Anthony Krizan's Sonic Boom Studios in Raritan NJ and on my own Jersey City rooftop. It was freezing up there!
Visit The Pop Break or my YouTube channel to see Butterfly!